How can I use VOdds on my mobile?
The VOdds platform has a mobile optimized site which you can access on your mobile phone or tablet. You can add it on your mobile phone home screen as a bookmark for easier access.
Please follow the instructions below on how to add the mobile version on your mobile device.
1. Search using Safari or Google our website name "vodds.com".
2. Then, click the "Add to Home Screen" button.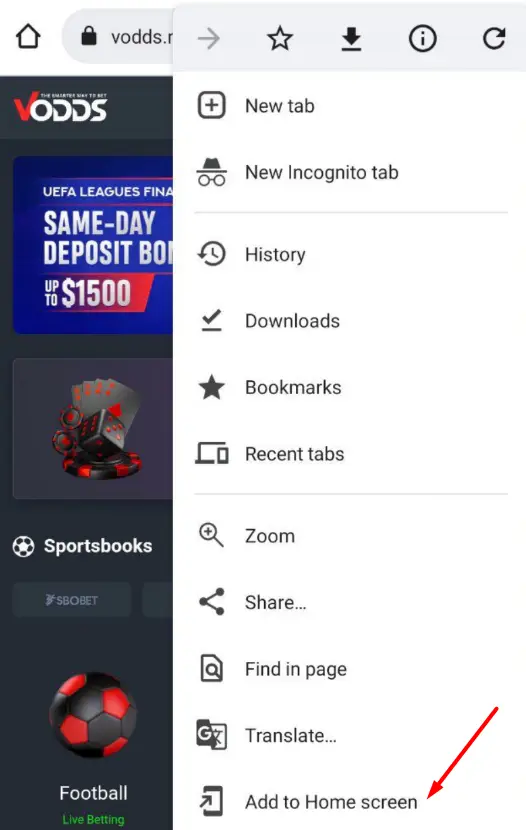 3. It will redirect you to the next page, then just click "Add".
4. Go to your phone home screen and you should be able to see VOdds mobile icon.