How to open a Direct Account?
Apart from VOdds account, if you are interested in sports/markets that are not yet represented on VOdds, we can help you with opening a direct account with some of our partners:
Note that some key VOdds features like Positional Orders will not be available, however, you can choose from wider variety of events. Also, we have special bonuses for Direct Account users.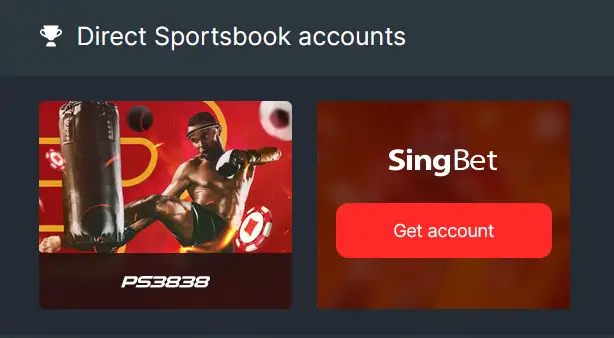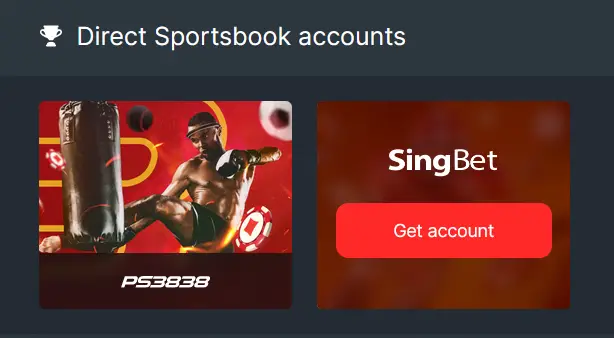 To open a direct account, simply access this section on our main page.
Click "Get Account" and fill in registration form.
Our support service will contact you via email with further details.