How can I view my past transactions?
Transaction page shows you details of all transactions on your account, including all payments and adjustments made to and from your account.
To access the transaction history:
2. Click on your username on the top right corner
3. Under Report menu, select Transactions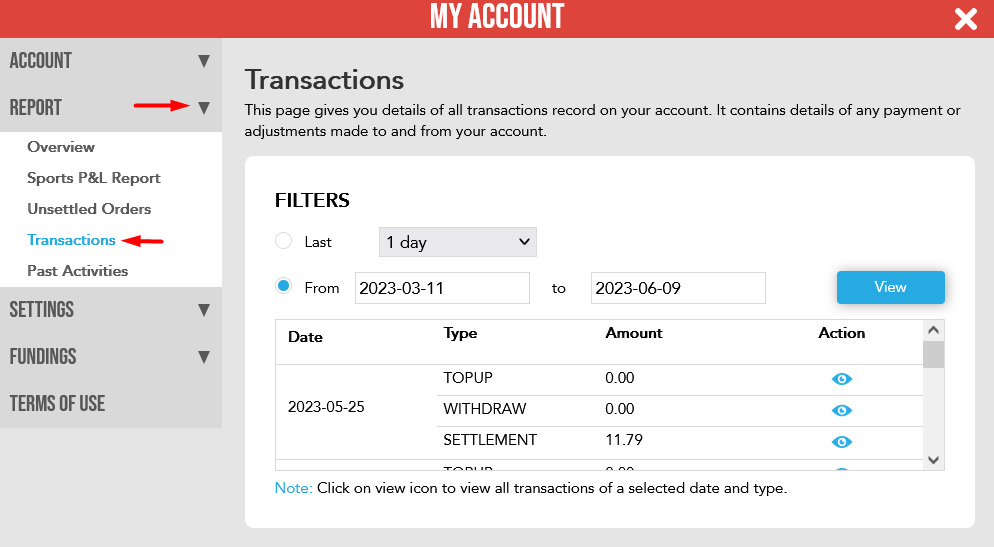 4. Choose the reporting period and click View
You can also select Download to export the list of transactions to CSV file.